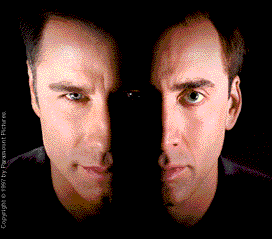 On this page I'll include an annotated list of all the star's film, television, and stage appearances. I'll include pictures and comments on each film. I'll also include sample sound and video files, if I can get my hands on some.

Here's an example of a format I might use for the entries in my filmography.
Raging Bull
(1978; Martin Scorsese, director)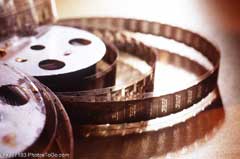 Robert DeNiro's performance in this movie seems to go beyond performance: he sinks so deeply into the role of Jake LaMotta that you almost forget he's DeNiro. It's not a likable performance, and it's not an especially likable film (the fight sequences still make me wince), but it is perhaps the high point of his career.

Favorite Movie
THE MUMMY RETURNS is set in 1935, 10 years after the events of the first film. Rick O'Connell (Fraser) is now married to Evelyn (Weisz), and the couple have settled in London, where they are raising their 9-year-old son Alex (played by screen newcomer Freddie Boath). When a chain of events finds the corpse of Imhotep (Vosloo) resurrected in the British Museum, the mummy Imhotep walks the earth once more, determined to fulfill his quest for immortality. But another force has also been set loose in the world...one born of the darkest rituals of ancient Egyptian mysticism, and even more powerful than Imhotep. When these two forces clash, the fate of the world will hang in the balance, sending the O'Connells on a desperate race to save the world from unspeakable evil, and rescue their son before it is too late .